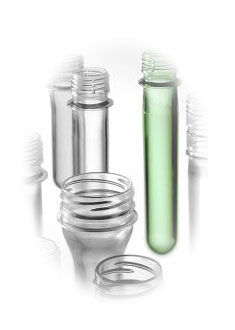 About Us
Ahimsa Industries Limited was formed in 1996. We, one of the leading PET Preforms manufacturers; PET preforms are produced on World Class - Husky H-PET Injection Molding machines & on brand new Husky Molds. This results in a smooth finish, flash free, tailless and uniform wall thickness preform with high clarity, dust free, superior quality and near zero 'A' level. The design is such that while blowing the preform you will get uniform material distribution resulting in superior sturdiness and improved transparency.
The preforms are made under stringent quality control conditions. This gives our customers trouble free production with near zero rejections which saves valuable time as well as reduces their production costs. Our fully equipped laboratory ensures that all products meet or exceed international quality standards. We also undertake custom jobs for MNCs and customers with large orders.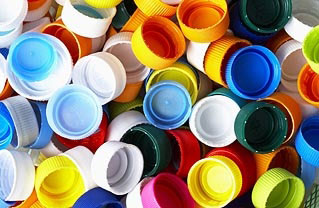 AIPL Advantage
Vast experience of plastics
Equipments from the world leader Husky
Commitment, Just in time Delivery, safety and uncompromising quality
Well organized infrastructure with high Preform and resin storage capacity
Experience of serving Organized nationalized players
Infrastructure built keeping in mind future expansion
Skilled and properly trained staff and workforce
HUSKY Advantages
Produces Preforms having world's lowest AA levels suitable for beverage application.
High sophisticated system for use of only VIRGIN RilPET or AsPET resin.
Accurate Thread Finish, for better Closure Fitting.
Uniform Wall Thickness and excellent Surface Finish.
Light Split Lines on Preforms for Better Finish on Bottles.
No human interfaces till Preforms are packed making it highly hygienic.
High accuracy & consistency of Preforms produced from Husky Preform system.
Tighter tolerances of weight & wall thickness Preforms, helps to achieve bottler/packer to run his
filling line at higher speed without producing wastage.
Eco-friendliness as machine has the lowest carbon foot-print in line.
Un-interrupted power supply & reliability of Husky m/c & Mold ensures least wastages.